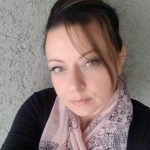 Candace Dowhy graduated from Robertson College Massage Therapy in Winnipeg Manitoba in 2018 and moved to Calgary Alberta to start her career as a Register Massage Therapist. Candace has been a registered member in good standing with the Massage Therapy Association of Alberta (MTAA) since November 2018.
Through Candace's education as a massage therapist, she researched lower back pain and sciatic where she has been able to relieve her own sciatic through massage and stretching. Along with her knowlegde of low back pain and sciatic she is capable of the following:
Swedish massage
Deep tissue massage
Prenatal massage
Postpartum massage
Cupping
Hot stone Therapy
Aromatherapy
Candace has just recently completed a course for acupressure and meridian massage and is looking forward to applying this technique to her practice.
If you wish to book with Candace Dowhy, call SW Massage and Wellness Centre at (403) 931-4829 or go online to request your next appointment now!