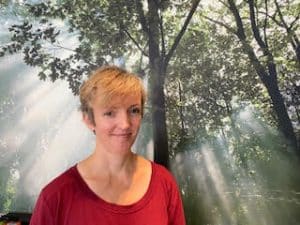 Having worked through many sports and life injuries, Erin Fischer believes in the power of the body and mind to heal and adapt, which lead her to become a Massage Therapist.
As a graduate with honours and distinction from the Alberta College of Massage Therapy, Erin loves learning about how the human body works. Having a background in mental health and community support, Erin approaches individuals with compassion and respect.
Using a detailed therapeutic touch, she can adjust her pressure and techniques to support changing health states like pregnancy, chronic health conditions, to deeper focused relief supporting wellbeing and fitness.
To book an appointment with Erin Fischer, call SW Massage and Wellness Centre at (403) 931-4829 or go online for and request your New Patient Appointment Today!